Stacking the Shelves is a weekly meme that you can find over at
Tynga's Reviews
:)
Hi everyone :)
I was going to try and not buy anything this week but these were begging to come home with me.
No, really, they were. (It was pretty pathetic actually ;))
If you follow me on twitter you may will have heard me talking about the
How to Train Your Dragon
series. I am a bit addicted. :). So I picked up the 5th and 6th book today (I went into my local Waterstones earlier this week and they were out of stock :()
And here is what I bought the day I went to get the
How to Train You Dragon
books but they weren't there. Ok, the way I see it is that I had the pennies in my hand (well...purse) and it goes against everything to go out of a bookshop empty handed. Yes, limp excuse but I a sticking to it ;)
Anyway, I have heard wonderful things about
The Girl Who Circumnavigated Fairyland in a Ship of Her Own Making
(wow, try saying THAT one with a couple of glasses of wine in you) so it was the first I picked up and I have read
Nobodies Girl
by Sarra Manning and LOVED it so I am sure I will enjoy
Adorkable
:)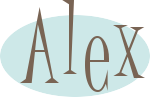 Don't forget
The giveaway for the Book Blogger Planner I made is still open.
Find out more and enter here
:)